A major New Jersey dredging contractor employed Lang Tool Co. to design & build a plant to produce cement slurry that would be used to stabilize dredge material coming out of the New York/New Jersey harbor. The plant was to be installed on a barge so that it could be taken close to the dredging operation so as to reduce the distance that barges filled with dredge material would have to be transported.
LTC provided an LTC Series IV blender head that was attached to a 385 Cat excavator and a cement slurry mixing and delivery system that is capable of delivering in excess of 1,400 lb of dry cement/minute.
The system consists of two 1,200 cubic foot silos raised to accommodate the delivery setup, specially designed silo unloading and cross delivery augers, a mixing auger where water is introduced, a piston grout pump, a 175 horsepower diesel power unit, and an integrated electronic weighing and metering system.

This system will accurately weigh out an entered quantity of cement and give the operator a constant readout of the rate of delivery and the status of the current delivery as well as the gross amount of cement remaining in the silo.

The system will shut off when the entered quantity of cement has been delivered. While one silo is unloading the other can be loaded.

The quantity to load can be entered into the system so that a signal will activate when the load quantity is reached or possibly the blower system loading the silo can be made to shut down when the load quantity has been reached.

The rate of delivery of dry cement and the water-cement ratio can be adjusted by the operator at any time to accommodate changing field conditions.

The system is completely self-contained. It has a hydraulically driven air compressor and electrical generator with circuitry compatible with the system computer and electronic controls.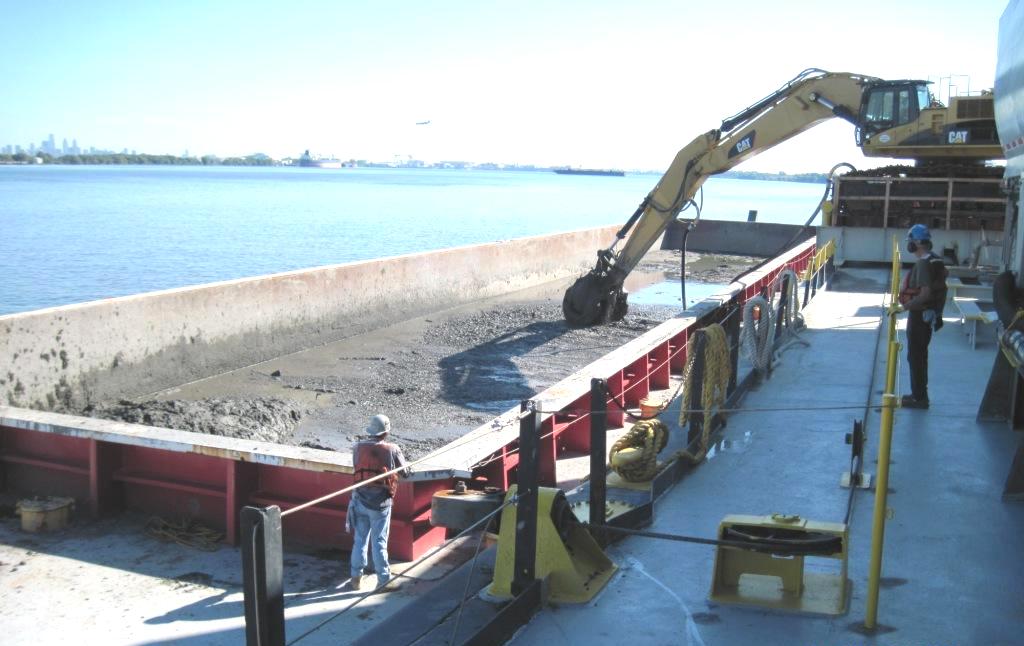 Stabilizing the first barge of dredge material Paulsboro, New Jersey