Former M&T Chemical Facility
Rahway, New Jersey
Langan Engineering provided Lang Tool Co. with the treatment areas as shown by the magenta outline labeled Langan Central Area, the blue line labeled Langan Western and the green line labeled Langan Eastern. There were 2 areas remote from the main area. Each area had a different mix design and treatment interval. LTC overlaid the treatment cells as shown and added a transition area to make the plan field workable. The treatment area was enlarged when additional contamination was found during the field work. The high iron content in the soil performed some of the Klozur activation.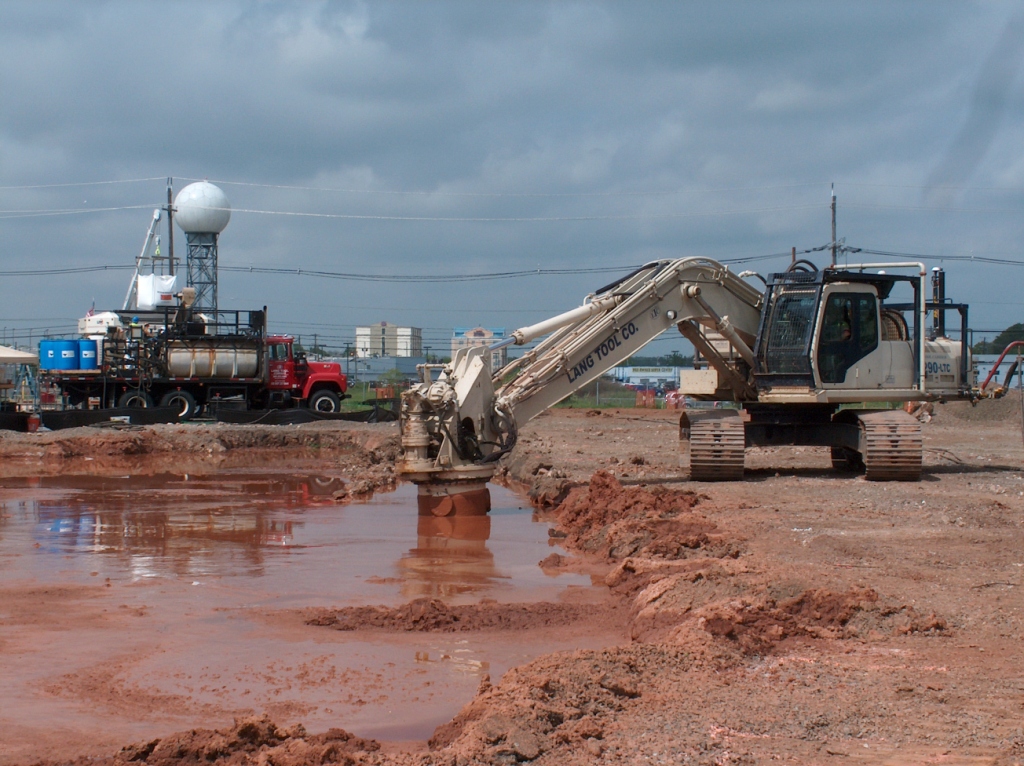 The high iron content of the soil is evident from the red color of the soil. Numerous samples were taken during the soil mixing operation to check the persulfate level and the pH in the soil.
The sample tool is an attachment for a telehandler fork lift that was fabricated by Lang Tool Co. It is equipped with GPS so that the location of the sample can be verified both horizontally and vertically.